Show Times
Timezone
:
EDT
[UTC-4]
Sat:
About the Show
Jump to:
WE HELP SENIORS LIVE THE RETIREMENT THEY HOPED FOR … Sometimes They Dance.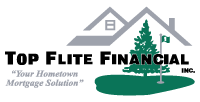 After Pat C. completed signing the closing documents for her Reverse Mortgage she got up to dance! She happily stated, "It feels so good to not have a mortgage payment and have over $40,000 available to help me. I had to dance. It feels so good to have a life again!" Pat had been living with no financial reserves and a very tight budget with very little margin. She was able to put $800/month back in her budget and have a substantial line of credit for whatever she needed. That is what we do. Sometimes the folks we help are so happy…. they dance! We help seniors live their best retirement by providing solutions to financial stressors. We discuss how others have used a Reverse Mortgage to extend retirement resources with customized solutions: eliminating the P&I portion of the mortgage payment (must pay taxes, insurance, HOA and maintain the home), extend existing retirement funds, improve monthly cashflow, create a growing line of credit, establish an emergency fund, or just live your dream.
We have assisted hundreds of people in improving their quality of life by accessing the wealth accumulated in their home…making an illiquid asset, liquid. For most seniors the single largest asset is the wealth in their home. A Reverse Mortgage is a government guaranteed and regulated vehicle to allow you to access the wealth without ever having to make a payment.
We love to educate! When we do our job dispelling myths and explaining the product features you can decide your best option with confidence.
A Reverse Mortgage is not a product; it is a "Swiss Army Knife" providing an array of financial solutions that change people's lives.
What would your life be like if you had the resources to live the retirement you hoped for? Listen to find out how so many others have successfully done so!