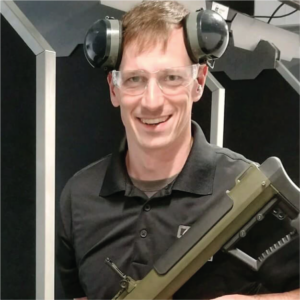 Show Times
Timezone
:
EST
[UTC-5]
Sat:
About the Show
Jump to:

RapidFire is a talk show about all things second amendment, guns and self-defense hosted by Toby Leary and Brendan Bricklin.
Toby is the president and co-founder, with business partner Brendon Bricklin, of Cape Gun Works in Hyannis, Mass. He was first introduced to shooting at the age of 12 through the Boy Scouts of America. Although firearms were not welcomed in his household growing up, he was able to participate in target shooting and hunting activities, which fed his hunger for all things firearms. The hobby grew into a way of life. His passion deepened until, on his 18th birthday, he walked into the local police station to get his license to carry. Right away he saw the need for an indoor public shoo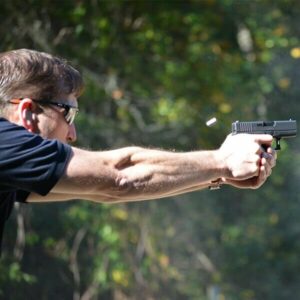 Brendon was introduced to firearms and hunting by his Uncle John. At a young age Brendon and John would traipse all over the once-vast forest of Pine Hills in Plymouth, Mass. in search of whitetail deer. As Brendon scaled the ranks of corporate America, his enthusiasm for the shooting sports remained a prominent hobby. Armed with a couple business degrees and years of corporate experience, it came time to parlay that success into a new venture with his friend Toby Leary, bringing his love of shooting and hunting front and center. He left the corporate world and never looked back. It's hard for Brendon to call running and co-owning Cape Gun Works "work" when he enjoys the venture with that much fervor. Brendon has two boys and resides in Osterville.
ting range on Cape Cod, and the seed was planted. Toby is now carrying his love for firearms, self defense, and the Second Amendment into making that important business venture thrive. Toby Leary Fine Woodworking has been hired by luxury homeowners on the Cape and islands for 20 years. When Toby is not helping a homeowner plan their kitchen remodel, he's helping someone select the right firearm and equipment at Cape Gun Works Pro Shop. Toby and his wife, Justine, live in Hyannis with their three children.