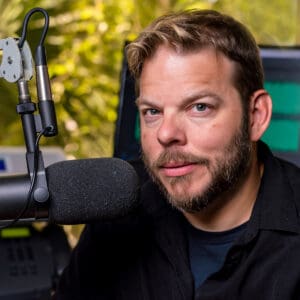 Show Times
Timezone
:
EDT
[UTC-4]
Mon:
Tue:
Wed:
Thu:
Fri:
About the Show
Jump to:
Florida's #1 statewide radio talk show. Watch and listen to us LIVE every morning from 6 am – 9 am.
About Ed Dean
A Top Radio and News Media Personality
The Dean of Florida Talk Radio
#1 State-Wide Radio talk show in Florida
Morning host 6-9 am for WBOB talk radio AM 600 & FM 101.1
Owner of the Florida Radio Network
Senior Editor for Sunshine State News
Senior Media Analyst for Taxpayers Protection Alliance
Media Advisory Board member for the American Media Institute
Newsmax TV Financial and Political Commentator
Financial Adviser
Fox News Contributor for Fox News 35 in Orlando, Florida
A Tradition of Political Engagement
In the mid 90's and 2000's Ed became business partners with his uncle John Bunkley, running the Political Polling and Media firm BTV. Ed's uncle, John Bunkley, was a former Ronald Reagan consultant. Ed is a Media Consultant to politicians, political campaigns and several business groups. In 2010, Ed was the featured MC for the Americans for Prosperity Spending Revolt Florida bus tour.